Best Western Hotel in Forum Muelheim
We'd like to invite you to get informed about us on our website. Convince yourself of the facilities in our rooms and our excellent service.
The quiet and comfortable atmosphere of the adjacent downtown hotel and the attractive surroundings make the stay for every guest a relaxing pleasure.
Under the link "room" we present to you our hotel and our services.
Many photos can be found in our gallery. Inform yourself about our specials under "Arrangements".


"Your goodnight's sleep is our business."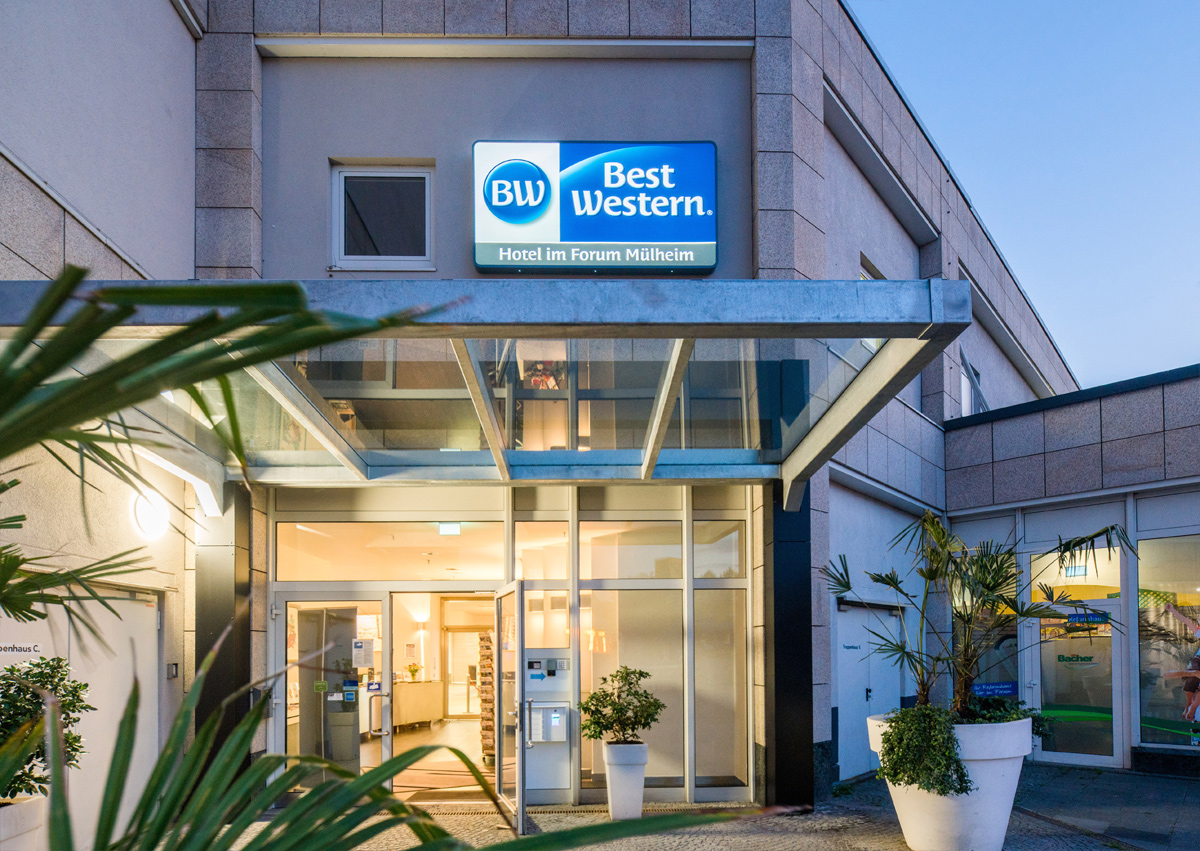 Rates & Availability
Look here for our current prices with best-price guarantee for your chosen dates. If you wish, you can also book directly online. Just enter the dates that you wish to stay with us.

Best Western Hotel im Forum Mülheim
Hans-Böckler-Platz 19
45468 Mülheim an der Ruhr
Phone: +49 (0)208 30 86 30
Fax: +49 (0)208 30 86 3 113
E-mail : info@hotelimforum.de