Muelheim at the Ruhr - the city located at the river!
If you are looking for nature, culture or the typical Ruhrpott – Industrie, you have all in one. Take a walk through the old town ore the MÜGA, a green area of sixty-six acres.
Ride on the weiße Flotte along the Ruhr or visit one of the numerous museums, if the weather is not suitable. Muelheim offers you among other attractions, like Kunstmuseum in der alten Post, Camera Obscura or the Aquarius Wassermuseum.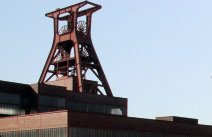 Essen
Essen, as an important industrial metropolis offers a wide variety of culture sites. One of the most famous attractions is the UNESCO Heritage Centre, Zeche Zollverein. It is definitely worthwhile!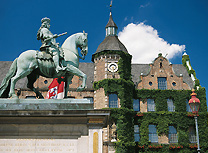 Duesseldorf
Discover the lifestyle at the Rhine in our "state`s capital". Visit the old town and enjoy a drink at the longest counter of the world.

Best Western Hotel im Forum Mülheim
Hans-Böckler-Platz 19
45468 Mülheim an der Ruhr
Phone: +49 (0)208 30 86 30
Fax: +49 (0)208 30 86 3 113
E-mail : info@hotelimforum.de
Free-Call Reservation number:
0800 - 30 86 300